Margo Kopec
Co-Founder
After Margo graduated with a BA in Journalism and Political Science from the University of Connecticut, she worked for international publishing companies in California and New York. Her thirst for adventure first brought her to The Italian Riviera living and working with an Italian family. Then she moved to a small city on the coast of Spain five years ago where she earned a Master's degree in Peace, Development and Conflict Resolution from the Universitat de Jaume I.
Her work in both television and radio stations in the US and Spain gave her yet another experience out of her "comfort zone".
She began teaching English in Castellon to university students, children and adults and realized that many of them were looking for opportunities to go abroad.
So Go Inspired began with the idea that if unique and affordable opportunities were available, people would take advantage of them. This was a dream of Margo's to be able to offer experiences to people around the world in order for them to get a flavor of other cultures and other ways of living. Margo has been lucky enough to travel to over 35 countries and hopes to experience several more. In her free time, she enjoys different cultural experiences, hiking, new cuisine and relaxation through different varieties of yoga. She has her Master's degree in Education.
Manuel Escrig
Co-Founder and Technology Officer
Adventurer could be the best way to describe Manuel. Since he relinquished his stable career in Spain, he has been on a continuous quest in exploring new countries and cultures. He has lived in Ireland, England, France, USA and Switzerland and has visited 40 countries with plans on seeing many more! Manuel's passion for traveling and taking photos around the world helps him keep in mind all the cultures he experiences.
An avid swimmer, clarinet player, wine lover and cook enthusiast, Manuel is Go Inspired's answer to a Renaissance Man. He has a degree in Software Engineering from Athlone Institute of Technology (AIT) in Ireland and Universitat Jaume I (UJI) in Spain. His love for adventure and experience of seeing the world along with his expertise in computers brought him to Go Inspired. Through his knowledge he wants to help give others the opportunity to explore the world. Go Inspired is thrilled to have him on board with all the skills and experiences he brings with him.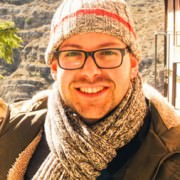 Jorge Ratia
Summer Program Assistant in US & Marketing Director
Jorge Ratia is the youngest member of Go Inspired's team. He is an open, well-traveled person and we are super excited to have him aboard our team. He is always up for new experiences. He is a big fan of photography, musical instruments and everything related with sports. He has also taught himself how to play the guitar. He is fluent in 3 languages (Spanish, Catalan & English) and has an intermediate level of French. He works on the ground for Go Inspired in the summer programs in the US & Spain and serves as a liaison between the students and Go Inspired. He is also in charge of the summer programs public relations and is responsible for updating the blog and social media.
Jorge embodies exactly what Go Inspired stands for. "When I met Margo some years ago, she made me understand how magical learning languages is by traveling, so that's why now I'm interested in visiting every country in the world and learning about its culture. I lived a few months in the USA and in England, and I can tell you there's no better experience in your entire life. Now, I want to share my experience with everybody in Go Inspired." Jorge recently completed his Bachelors in Public Relations and Communications degree in Barcelona.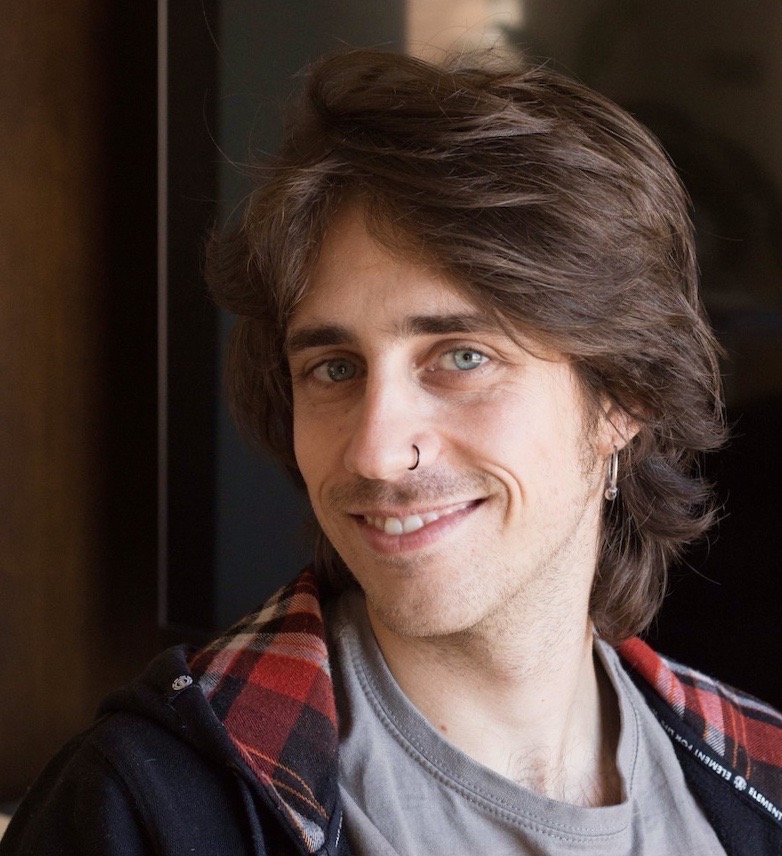 Jennifer Shannon
US Program Coordinator
The travel bug began when, as a freshman in high school, Jenn traveled with her Bethel High (CT) French class to France, Italy, Monaco and Switzerland. There she spent 10 days learning about the culture, exploring the sights, and indulging in the cuisine! It wasn't until the summer after graduating college that she had her next opportunity to travel again. (Well unless you count US Spring Break in Cancun!!!).
She backpacked for 5 weeks throughout Europe with her younger brother. A few years later, she spent another 5 weeks backpacking through Europe and Israel with her future husband. Now with two young daughters, her travel has become solely domestic. But she looks forward to the future when she can share her love of travel with them. Jenn has a Master's in Social Work and a Bachelor's of Science from the University of Connecticut. She is also fluent in Sign Language and has worked for American School for the Deaf, Connecticut Community Care, Inc. and the Connecticut Commission on Aging. Jenn brings with her a wealth of experience and we are so glad she is on Go Inspired's team.
Maria Di Noia
Italy Program Coordinator
She has a degree in Architecture, with a Master's degree in International Architectural Design at Florence University. She spent her last academic year in Porto, Portugal, where she came in contact with the amazing Portuguese people and culture and learned the Portuguese language. she is passionate about good food, architecture and photography, art, music and nature. She loves to travel and she is always curious about new places and different ways of living.
The more she travels the more she rediscovers the bond with her roots, from the south of Italy and Florence, her beloved hometown. Maybe it's because of her big family that she is a smiley and outgoing person. We are excited to have a Florentine native on the Go Inspired team.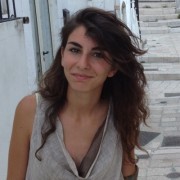 Gosia Kotomska Morris
Program Coordinator
Globetrotting has also defined Gosia's life – she started at the age of 10 when her family decided to move to Chicago from Poland. During her studies in New York she began working with the Polish Institute of Arts and Sciences of America (PIASA), which inspired her to learn more about her homeland and return to Poland in order to study Polish history and culture in Cracow. After a few cold winters, she left Poland to live in Oaxaca, Mexico for a year, where she focused on improving her Spanish and exploring the rich cultural heritage of the region as well as its lovely coast.
One of Gosia's main motivations for perfecting her Spanish was to be able to do a Master's degree in Peace, Conflict and Development Studies in Spain. That's also where she crossed paths with Margo and Brigitta, and had the unique opportunity of getting to know a very diverse group of people from all over the world. Upon finishing the MA program, she put her knowledge and skills into doing research for the Institute of Studies on Conflicts and Humanitarian Action (IECAH) in Madrid. Currently, she is in England after being back in Poland where she taught English, American Culture and Global Issues at Warsaw University of Technology.
Raffaella Di Noia
Italy Program Coordinator
She holds a Master's Degree in International Relations and European Studies from the University of Florence – Faculty of Political Science. She has spent the last four years in Switzerland, where she has been very involved in the life of NGOs and International Institutions in different spheres. Thanks to her backgrounds she has cultivated a true passion for the dynamics that drive human and States relationships.
A Florentine native, she is passionate about all her vibrant hometown offers: art, architecture, good food and timeless traditions. Raffaella enjoys above all traveling around the world, getting to know different cultures and histories. She loves to gesticulate while speaking – a true world Italian heritage. Raffaella is also fluent in Spanish and French and currently struggling with German.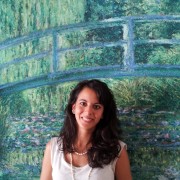 Jordan Beatty
Italy Program Coordinator
After studying abroad in Siena in 2009, Jordan couldn't seem to get enough of the adventure that comes with travel. She became an art teacher in her hometown of Buffalo, New York, but couldn't resist the opportunity to jump on a plane and explore somewhere new every chance she got! She taught English in Poland, then came straight to Florence to obtain her Master's in Museum Studies.
Shortly after, she moved to Singapore to design exhibitions for a museum, but ultimately decided to embrace 'la bella vita' by moving back to Florence to build a life for herself in the Renaissance city. In her spare time, she enjoys playing around with photography, volunteering at a local animal shelter, and sharing her love and passion of Florence with everyone she can!