Historical Dance Workshop in Florence, Italy
A 1-week workshop in Italy to learn the social and theatrical dances from the 15th-19th.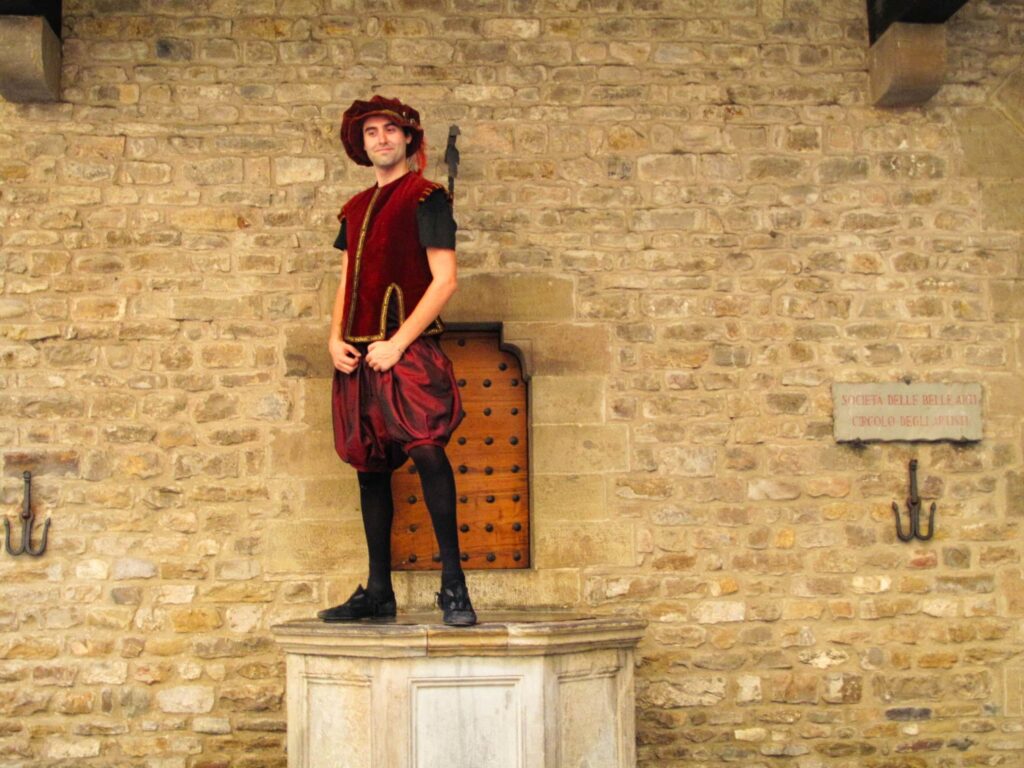 Workshop Description
Learn to entertain the Royal Court during the Renaissance
If you have ever wanted to be a part of the many forms of social and theatrical dance that existed in the world during the Baroque period, this Historical Dance workshop is for you. The term Baroque Dance is often used in reference to the French noble dance style and technique of the late 17th and early 18th-centuries. Cultivated by the dancing masters and dance activities at the court of Louis XIV, participants in this Historical Dance workshop will experience the style that greatly influenced dancing in ballrooms and that is still closely linked with music, theater and opera. What better way to learn than in the heart of Florence, Italy where you will feel history come alive!
This Historical Dance workshop will include Historical dance, or early dance which embraced social dancing of the courts and ballrooms of Europe, and choreography from theatre and court entertainment. The periods covered range from the fifteenth century to the nineteenth. Within this span, periods are often identified by titles, such as:
The workshop will include:
Renaissance dance (in England, Elizabethan dance and Tudor dance)
Baroque dance
Some typical dance forms are:
Basse danse, Bassa danza, Ballo, Tordion, Pavan (or pavanne), Almain (or almayne), Galliard, Canario, Passomezzo (or Passo e mezo), Country dance, Gigue, Sarabande, Rigaudon, Minuet (or Menuet), Cotillion, Quadrille, Mazurka, Waltz.
STEP BACK IN TIME
The Historical Dance workshop will be 4 hours a day for 1 week, with the possibility of performing the dances at the end of the workshop.
Suitable for all levels from the complete beginner to professional performer and those with an interest in Baroque music. You just need to have the interest and the desire!
*Group Rates Available. Please contact us for discounts.
**This Historical Dance workshop can be combined with the Commedia dell' Arte workshop.
What Is Included
Course: 20 hours, 1 week, Monday to Friday
Accommodation: Participants will stay in furnished apartments in Florence with wi-fi and air conditioning. Apartments will be available the day before the course starts until the day after it finishes
Welcome reception and drink
24-hour access to our representative
Local in-country coordinators: All coordination teams are English speaking. Aside from the local support from your in-country team you'll be given access to a 24/7 emergency phone line manned by our response team in case any problem should arise while you're overseas
What Is Not Included
Health insurance. Each participant must show proof of medical coverage throughout stay in Florence, Italy
Flights are not included but Go Inspired can assist you in making your travel arrangements. We will meet you when you arrive in Florence
Food