Commedia dell'arte Workshop in Florence
A 2-week workshop in Italy to discover the world of Commedia dell'Arte.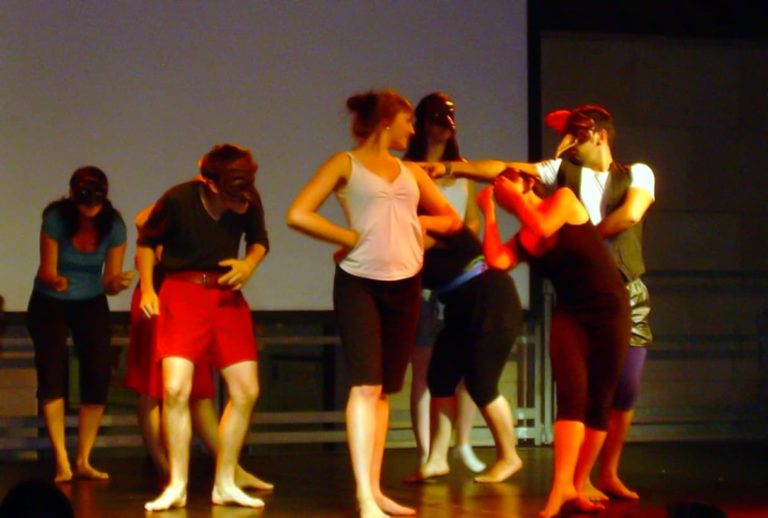 Workshop Description
Inspire Through Improvisation
The Commedia dell'Arte workshop in Italy is geared toward understanding the theatrical experience as a fun and useful game for developing your own creativity and expressiveness as well as increasing your artistic experience in relation to a group. The workshop will help to develop the exchange of physical energy and creativity amongst the participants.
The Commedia dell'Arte workshop focuses on reading, understanding, and interpreting scenes, characters and stories contained in major classical texts, reviving them from an environment some 500 years ago. This workshop allows students to see the many emotions connected to time, space, love, fame, war, power, justice, friendship, violence and jealousy that remain in our world today. Theater as an intellectual exercise and as a strongly emotional experience will be explored in this course.
The workshop will include:
Vocal and Physical Training
Acting Masks Techniques
Biomechanics
Improvisation Games
Study of Main Characters
Study of Scenarios of Traditional Texts
The Commedia dell'Arte workshop will take place in Florence, Italy and participants learn and develop skills related to improvisation, acting with the mask, stage combat and body expression/language. Participants will have the opportunity to physically learn about the stock characters of Commedia dell'Arte. There is also the possibility of doing a public performance in Florence at the end of the course.
*There is also an option of using the last 2 days to learn and create your own Commedia mask.
It's all about the experience
The Commedia dell'Arte workshop will be 4 hours per day and participants will have the late afternoon, evening and weekend free to explore Florence and Tuscany.
*Group Rates Available. Please contact us for discounts.
What Is Included
Course: 20 hours per week, Monday to Friday (total 40 hours)
Accommodation: Participants will stay in furnished apartments in Florence with wi-fi and air conditioning. Apartments will be available the day before the course starts until the day after it finishes.
Welcome reception and drink
24-hour access to our representative
Local in-country coordinators: All coordination teams are English speaking. Aside from the local support from your in-country team you'll be given access to a 24/7 emergency phone line manned by our response team in case any problem should arise while you're overseas.
What Is Not Included
Health insurance. Each participant must show proof of medical coverage throughout stay in Florence, Italy.
Flights are not included but Go Inspired can assist you in making your travel arrangements. We will meet you when you arrive in Florence
Food
Excursions
Participants will have the option of participating in various excursions (some are at an additional cost).
Piazza Michelangelo at sunset
Visit to the Tuscan hot springs
Half day trip to Fiesole for spectacular views of Florence
Weekend trip to Cinque Terre
Additional Information
Bring light and comfortable clothing for the workshop.
Visas: If coming from outside Europe, please check to see visa requirements of your country. If coming from the United States/Canada, it is not necessary to have a visa if you will be studying less than 90 days.
Meet The Instructor
Roberto Andrioli of Florentine origin, studied at PiccoloTeatro Scuola di Milano under the direction of Giorgio Strehler, working on numerous productions in Italy and abroad. Some include Piccolo Teatro di Milano, Mama Experimental Theatre Club in New York, The French Theatre Company Danza Jean Duroure Francois, Il teatro di Metastasio Prato, Il Baltinsky Dom St. Petersburg, Lacorte Ospitale di Rubiera, L'artistic di Pavia. He is a multifaceted artist who loves working in diverse genres of prose and theatre, from musicals to Commedia dell'Arte. His work has reached the world of television, radio and theatre and he has taught drama techniques and is a well-known mask-maker.
Gallery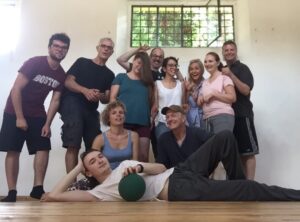 Participants Love It
I absolutely LOVED the teachers and each class was so full of learning and challenges. Thank you for running such a beautiful program and allowing us the opportunity to spend some lovely time in Florence!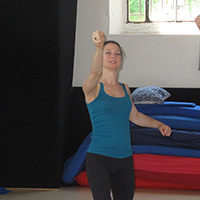 Overview

Florence, Italy

July 15-26, 2024
Course in English

1995 Euros