Online Italian Design Course
Discover authentic Italian design icons
Inside Italian Design course
5 online classes of 1 hour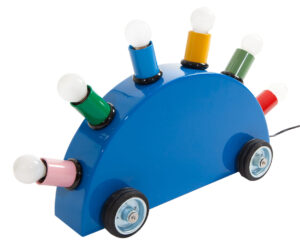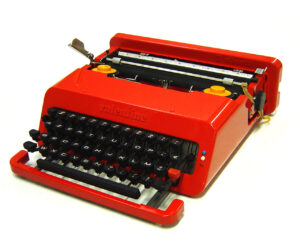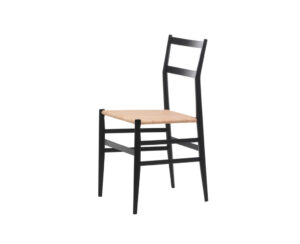 An insider's guide to Italian Design
This short course is conceived as a tour focused on a selection of significant Italian design icons.
During the course I will guide you to explore some light fittings, coffee tables and furniture that I safeguard as a treasure in my apartment.
These pieces are my best company! They remind me about the importance of living surrounded by beautiful objects. These objects were born from stunning ideas of architects in a magical season of Italian design that not only set the benchmark for design at that time but are still relevant all over the world today.
Living with this collection has been inspiring and I was driven by the necessity of sharing, with my old and new students, my enthusiasm. They will be grouped according to different subjects.
I am happy to welcome you to MY DESIGN SELECTION
Each class will explore one of these subjects.
SUBJECTS:
TIRELESS CURIOSITY_ ACHILLE CASTIGLIONI
Starting with my STYILOS lamp, I would like to introduce the magical world of this designer, whose approach to design is made of humor and curiosity which changed forever our look on design.  
LUMINOUS SCULPTURES_ THE FABRIC LAMPS PHASE
In a moment of research and new materials,Italian designers seized the opportunity to apply new technologies to the design field of furniture and lighting. As a result many designers faced the topic of fabric lamps creating artworks.
GEOMETRIC POETRY_ VICO MAGISTRETTI
An incredible mix of rigour and vision, here in my ECLISSE lamp you will experience a concept born by simple observation of the moon phases…simple but brilliant! 
PLASTICS_ LIVING REVOLUTION
A new way of living started from the 50's, a new organization of everyday life, the birth of supermarkets, a new way of living.  Design always follows changes and most of the times, causes them. Plastics become part of the domestic landscape being affordable, versatile, coloured, practical. Some Italian firms producing plastic understood the possibility of using this material in another way and decided to call on architects to exploit this new modern material. Kartell was the pioneer of plastic design… 
SIT DOWN PLEASE!_ GIO PONTI ECLECTIC SPIRIT
Some years ago I bought a couple of chairs from a woman who had to make room in her house. When I entered her house I suddenly recognized a couple of Chiavarina chairs that I bought immediately for a low price. It's a typical chair made in Chiavari, Liguria, a region of Italy and was a great inspiration for Gio Ponti iconic chair Superleggera.
TIME
7pm CET, 1am ET, 10am PT
½ hour  lecture + 30 minute discussion (total 1 hour each session)
DATES
Session 1:
January 12, 14, 19, 21 and 26, 2021
PRICE
140 for the 5 lessons (5 courses in 1 session)
120 for the entire session if you bring a friend!
Katia Santuccio, born in Milano, received her Degree in Architecture from Florence University. She has worked for AG&F [GREGOTTI ASSOCIATI] and NAVONE corporate design. She has experience teaching at the Politecnico in Milan and IED Istituto Europeo di Design and writing for Collezioni EDGE magazine. In Milan she was a copywriter as well as a curator and organizer for events for BALERI ITALIA furniture company. In 2007 she founded DIstudio architecture and design in Florence.