Italian Design Workshop in Florence, Italy
Learn More, Become More
Italian Design in Florence, Italy
A 2-week workshop in Italy to dive deeper into the world of Italian Design.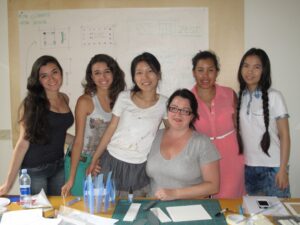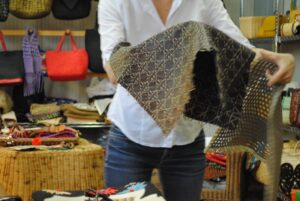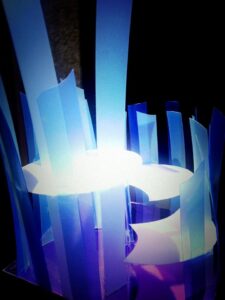 SPACE FOR FASHION
Fashion is a great source of inspiration for interior designers and Florence hosts a long tradition as well as avant-garde design spirit. Participants will be guided to investigate a famous fashion Italian brand starting from the knowledge of its manufacturing, such as accessories and clothes. They will be asked to translate the brand philosophy into a concept through the making of a model. The course will include lectures, visits, critiques and studio time with reviews and discussions. Visiting museums and design show rooms will introduce students to the complexity of developing interior spaces as well as an introduction to Italian design culture. Working on projects, participants will express their own creativity through sketches, drawings and maquettes, focusing on materials, surfaces, volumes, light and colors. The aim of the course is to explore the Italian approach to design and define a method by letting students' own language emerge.
A sample of some of the activities included for 2020:
Cavalli, Pucci, Prada, Gucci, Ferragamo, Miumiu, etc.

Design Showroom

Exploration of Hidden Florence

Gucci Garden

Museo Ferragamo

Spazio 360

Edra Furniture Company

Milan for the day!
Aspects of the course include:
Language space

Architectural composition

Light and color, surfaces and materials

Fashion design and furniture design
Italian Design workshop will be 4 hours per day and participants will have the late afternoon, evening and weekend free to explore Florence and Tuscany.
*If you would like to add on 3 days to our course, we are offering:
Insight to Marble, Glass or Brick Design (contact us for more details).
**Group Rates Available. Please contact us for discounts.
Participants will have the option of participating in various excursions (some are at an additional cost).
Katia Santuccio, born in Milano, received her Degree in Architecture from Florence University. She has worked for AG&F [GREGOTTI ASSOCIATI] and NAVONE corporate design. She has experience teaching at the Politecnico in Milan and IED Istituto Europeo di Design and writing for Collezioni EDGE magazine. In Milan she was a copywriter as well as a curator and organizer for events for BALERI ITALIA furniture company. In 2007 she founded DIstudio architecture and design in Florence.
Gallery
These are some images from previous years.