Historical Dance Workshop in Florence, Italy
Learn to entertain the Royal Court during the Renaissance
Historical Dance Workshop in Florence, Italy
A 1-week workshop in Italy to learn the social and theatrical dances from the 15th-19th centuries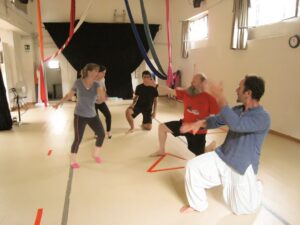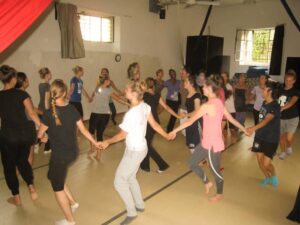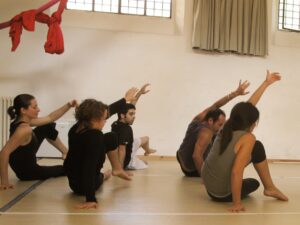 STEP BACK IN TIME
If you have ever wanted to be a part of the many forms of social and theatrical dance that existed in the world during the Baroque period, this Historical Dance workshop is for you.  The term Baroque Dance is often used in reference to the French noble dance style and technique of the late 17th and early 18th-centuries. Cultivated by the dancing masters and dance activities at the court of Louis XIV, participants in this Historical Dance workshop will experience the style that greatly influenced dancing in ballrooms and that is still closely linked with music, theatre and opera. What better way to learn than in the heart of Florence, Italy where you will feel history come alive!
This Historical Dance workshop will include Historical dance, or early dance which embraced social dancing of the courts and ballrooms of Europe, and choreography from theatre and court entertainment. The periods covered range from the fifteenth century to the nineteenth. Within this span, periods are often identified by titles, such as:
Renaissance dance (in England, Elizabethan dance and Tudor dance)
Baroque dance
Some typical dance forms are:
Basse danse, Bassa danza, Ballo, Tordion, Pavan (or pavanne), Almain (or almayne), Galliard, Canario, Passomezzo (or Passo e mezo), Country dance, Gigue, Sarabande, Rigaudon, Minuet (or Menuet), Cotillion, Quadrille, Mazurka, Waltz
It's all about the experience
The Historical Dance workshop will be 4 hours a day for 1 week, with the possibility of performing the dances at the end of the workshop.
Suitable for all levels from the complete beginner to professional performer and those with an interest in Baroque music. You just need to have the interest and the desire!
*Group Rates Available. Please contact us for discounts.
**This Historical Dance workshop can be combined with the Commedia dell' Arte workshop.
Participants will have the option of participating in various excursions (some are at an additional cost).
Marco Bendoni is a professional dancer and Commedia dell'Arte actor who works assiduously with recognized instrumental groups and baroque music such as Arpegiatta or Savall and combines their art with the teaching profession, offering numerous dance workshops in many cities. Marco has worked in different dance companies throughout the world. He has spent years studying Baroque and Renaissance dance in various countries.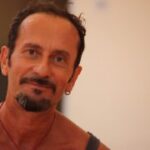 Gallery
These are some images from the users.