Commedia dell'Arte in Florence, Italy
Explore and learn
Commedia dell'Arte in Florence, Italy
A 2-week workshop in Italy to discover the world of Commedia dell'Arte.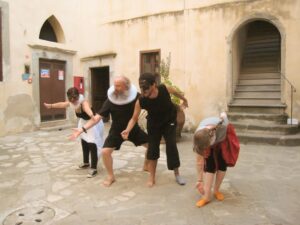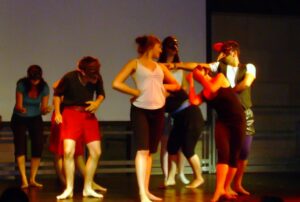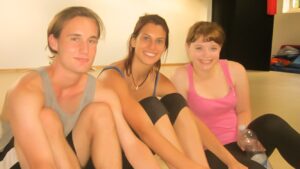 Inspire Through Improvisation
The Commedia dell'Arte workshop in Italy is geared toward understanding the theatrical experience as a fun and useful game for developing your own creativity and expressiveness as well as increasing your artistic experience in relation to a group. The workshop will help to develop the exchange of physical energy and creativity amongst the participants.
The Commedia dell'Arte workshop focuses on reading, understanding, and interpreting scenes, characters and stories contained in major classical texts, reviving them from an environment some 500 years ago. This workshop allows students to see the many emotions connected to time, space, love, fame, war, power, justice, friendship, violence and jealousy that remain in our world today. Theater as an intellectual exercise and as a strongly emotional experience will be explored in this course.
The workshop will include:
Vocal and Physical Training
Acting Masks Techniques
Biomechanics
Improvisation Games
Study of Main Characters
Study of Scenarios of Traditional Texts
The Commedia dell'Arte workshop will take place in Florence, Italy and participants learn and develop skills related to improvisation, acting with the mask, stage combat and body expression/language. Participants will have the opportunity to physically learn about the stock characters of Commedia dell'Arte. There is also the possibility of doing a public performance in Florence at the end of the course.
*There is also an option of using the last 2 days to learn and create your own Commedia mask.
It's all about the experience
The Commedia dell'Arte workshop will be 4 hours per day and participants will have the late afternoon, evening and weekend free to explore Florence and Tuscany.
*Group Rates Available. Please contact us for discounts. 
Participants will have the option of participating in various excursions (some are at an additional cost).
Roberto Andrioli of Florentine origin, studied at PiccoloTeatro Scuola di Milano under the direction of Giorgio Strehler, working on numerous productions in Italy and abroad. Some include Piccolo Teatro di Milano, Mama Experimental Theatre Club in New York, The French Theatre Company Danza Jean Duroure Francois, Il teatro di Metastasio Prato, Il Baltinsky Dom St. Petersburg, Lacorte Ospitale di Rubiera, L'artistic di Pavia. He is a multifaceted artist who loves working in diverse genres of prose and theatre, from musicals to Commedia dell'Arte. His work has reached the world of television, radio and theatre and he has taught drama techniques and is a well-known mask-maker.
Destination

Dress Code

Casual, comfortable and light
Gallery
These are some images from previous years.