Check out what people have to say
Testimonials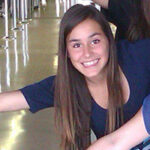 High School Summer Trip To Ireland
Mar G.C., (Castellon, Spain)
I think it was awesome. I loved the people who organized it and the students who participated. I really enjoyed the trip to Ireland. I learned more English, the American way of life and Ireland's culture. The course is awesome and you meet new people. It's a real experience!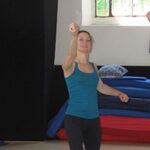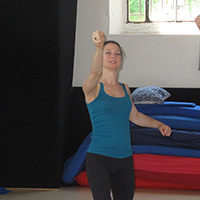 Commedia dell'Arte Workshop in Florence, Italy
Sunny W. (Washington D.C., USA)
I absolutely LOVED the teachers and each class was so full of learning and challenges. Thank you for running such a beautiful program and allowing us the opportunity to spend some lovely time in Florence!
Italian Design Workshop in Florence, Italy
Anna S. (South Carolina, USA)
Katia does a very good job at getting us to expand our minds and think differently, as long as the group is up for being pushed out of their comfort zone I think we learn a lot. Katia has an incredible base of knowledge about architects and designers. All in all it was a blast and I am still sharing what I learned!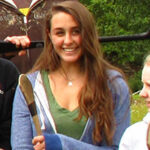 High School Summer Trip To Ireland
Anica S. (California, USA)
My trip to Ireland this summer was even better than I imagined it would be. I will admit that I was extremely nervous before leaving home, but the counselors and other students were so warm and friendly that I was barely homesick at all. By the end of the trip, we had all bonded so much that no one wanted to leave. My 22 friends and I were new family members. We were instantly immersed in Irish culture, history, and landscapes within the first day of arriving. The things that I learned and saw on this trip will stay with me for many years to come. I wouldn't take back a second of it, and now I wish I could just go back. It was such a great growing experience for me; I came back home feeling so much more confident and independent. It gave me such a great appreciation for another culture other than my own and allowed me to see how other people live day by day. It was really eye-opening and I made memories that I will remember forever.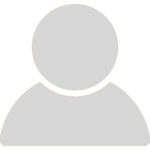 Italian Design Workshop in Florence, Italy
Yang X. (China)
I saw lots of different furniture/design shows, I was inspired by the works in the show and met lots of interesting people.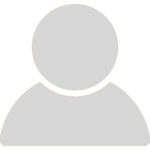 High School Summer Trip To Ireland
Elena (Mother of Participant, Canary Islands, Spain)
It has been a great experience for him. Unequalled. We were lucky to find your organization and to meet you. This kind of experience is exactly what young people need. We could be interesting in a similar experiences for the next year. Thanks for all.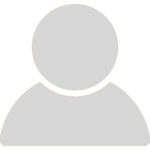 High School Summer Trip To Ireland
Ana (Mother of participant, Castellon, Spain)
The experience for Alex cannot be defined by words. He said he has a place to stay in all of the US from the friends he has made on this trip. I just saw a flag of Ireland in the kitchen. I think that he didn't have any desire to return home. You are a stupendous team and the organization is great. Thank you!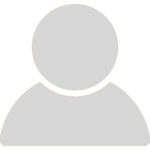 Commedia dell'Arte Workshop in Florence, Italy
Kristin W. (California, USA)
I had a wonderful time in Florence! I learned so much from Roberto and Marco, and I'm excited to bring everything back to my classroom. I have about 50 pages of notes and ideas and I'm so grateful for the opportunity to work with such talented people.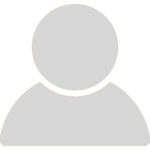 Commedia dell'Arte Workshop in Florence, Italy
Shona T. (New York, USA)
I got a great deal out of it. It made me much braver about teaching and approaching Commedia. Commedia is still frightening to me in terms of performance, but I did it and was much the better for it. I now know the differences in the Commedia characters and their traits. I now recognize the characters in other mediums, such as TV characters.
Commedia dell'Arte Workshop in Florence, Italy
Susan S. (Michigan, USA)
Just wanted to thank you for a wonderful experience. It made my trip to Florence unforgettable. I think your concept and execution of Go Inspired is great.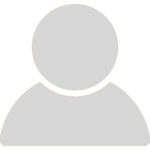 Commedia dell'Arte Workshop in Florence, Italy
Eva S. (Seville, Spain)
It was such a great experience. I met people from different countries, learned a lot and spent 2 weeks in beautiful Florence.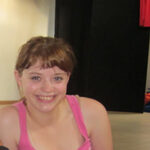 Commedia dell'Arte Workshop in Florence, Italy
Jenn M. (California, USA)
I cannot thank you enough for organizing such an amazing experience. I will remember it for the rest of my life and already miss Italia and the friends I made every day!!!!
Italian Design Workshop in Florence, Italy
Joan (Kansas, USA)
I enjoyed the speakers and the field trips very much. I also enjoyed the studio time and model making. The quality of the materials was excellent and the instructor took the time to help in the process. Katia was delightful from start to finish. She clearly cared about providing a quality experience to her students and she was punctual, organized, helpful and available every step of the way.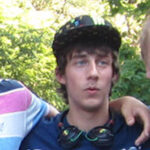 High School Summer Trip To USA
Jorge R. (Castellon, Spain)
I will never forget my family in Bethel. They taught me how to speak better English. They gave me the BEST FOOD EVER (including cheesecake and curly fries). And they treated me like one of their sons. Obviously, I had the best summer in my life in Bethel.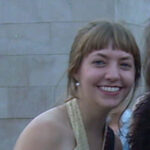 Commedia dell'Arte Workshop in Florence, Italy
Jess F. (Montreal, Canada)
This was such an amazing experience – I had so much fun! It was such a wonderful time. I wish it had been longer! Thank you!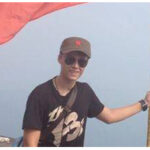 High School Summer Trip To China
Fernando G.A. (Castellon, Spain)
It's different. China, the country with the globe's largest population and yet, people see it as that mysterious country from the far east. The first time I went to China, all I knew about it were they things I read or watched on TV; however, I was intrigued by its culture, but of course, I see myself like an explorer, well: What an adventure! Visiting China as a tourist might be interesting, on the other hand, everybody knows that some things are hidden from tourists; I want to know everything, without restrictions. I am also learning Chinese, but my level is yet not good enough to take this adventure on my own. What can I do? Surfing the internet, surprise, I found Capital Mandarin, my solution. Time for the adventure. After 14 hours of flight, I landed in the Chinese capital, Beijing; since the first instant I felt right in to it. Capital Mandarin would allow me to develop my Chinese skills, moreover, it would give an opportunity to fully enter into the Chinese culture with every single detail: Living with Chinese, learning Chinese and learning their culture. Some journeys are fun, entertaining or might get just too "regular". China is just thrilling. 1,339,724,852 people, 1,339,724,852 stories to learn. Different, outstanding, surprising, enigmatic. There is absolutely no place like it on Earth. Put your shoes on, tie your laces, it's time for culture, knowledge and excitement; it's time for China.